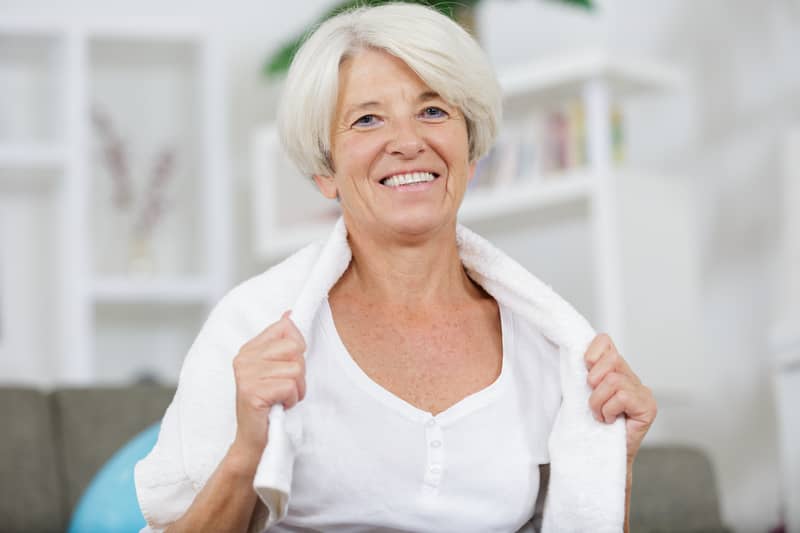 Most people probably know that physical exercise is good for their health.
​
But now, a new study makes the connection even more powerful. If you've been waiting for One More Piece of Evidence to convince you to exercise, this might be it.
​
Meeting guidelines for aerobic and muscle-strengthening exercise cuts the risk of dying from flu and pneumonia almost in half – by 48%, according to a new study published in the British Journal of Sports Medicine.
​
The study reviewed data from more than 570,000 people from the US National Health Interview Survey between 1998 and 2018. Participants were followed for an average of nine years after the initial surveys about their physical activity habits and health.
​
The World Health Organization and US agencies recommend adults get 150 minutes of moderate intensity cardio exercise and at least two sessions of weight training per week.
​
Meeting those standards greatly boosted the participants' resistance to death by flu and pneumonia, two of the leading causes of death in the world and in the United States.
​
Researchers said the findings should be used to encourage more people to exercise more regularly.
​
​Exercise Fights Many Illnesses​
​
We couldn't agree more, of course. And we want to point out that regular exercise helps prevent a wide range of illnesses and can improve chronic conditions common later in life, such as type 2 diabetes, high blood pressure, Parkinson's disease, obesity, depression and countless more.
​
"Physical activity is associated with lower incidence of several comorbidities, including stroke and coronary heart disease, which increase the mortality risk among adults hospitalized with community-acquired pneumonia," the new study wrote. "Clinical trials have demonstrated that aerobic training programs improve expectoration in persons with cystic fibrosis and peak oxygen uptake in persons with COPD."
​
The Mayo Clinic adds arthritis; back pain; cancer, dementia; and osteoporosis.
​
As we age, exercise is the miracle drug that keeps us healthy and improves our chances of staying strong against countless obstacles.
​
The study also gibes with prior research that found exercise was helpful in lowering the risk of getting Covid-19. This was promoted often during the pandemic.
​
​Some Is Better Than None​
​
We often hear people say they don't have time to exercise.
​
We disagree.
​
You actually don't have time to be sick with the flu or pneumonia.
​
If you have time for TV, Internet surfing, and other leisure activities, then you have time to improve your health by moving your body regularly.
​
And don't be intimidated by the 150 minutes involved in the recommended standards. This new research found that getting 10 to 149 minutes a week of aerobic activity was linked to a 21% lower chance of dying from flu or pneumonia.
​
Like we said, you already knew that exercise was good for you.
​
With us, it's also safe, fun, and effective.
​
And now, knowing it lowers your risk of dying from even flu and pneumonia?
​
What more do you need? Come see us today and let's get you moving.
---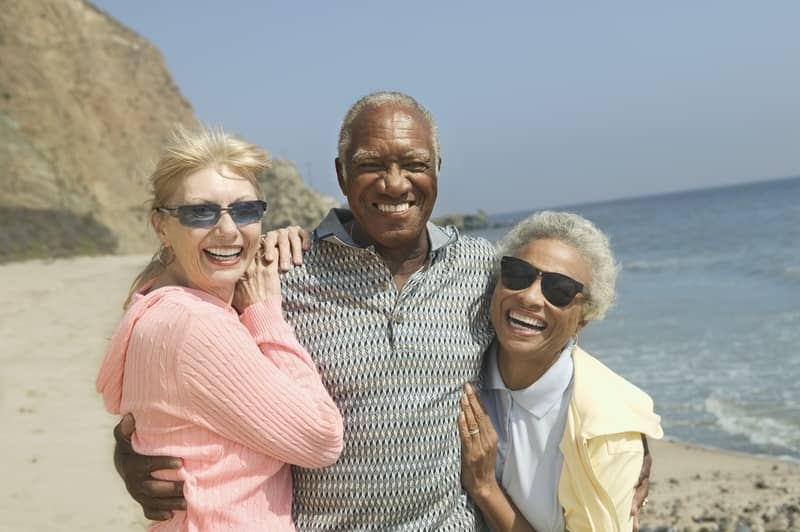 Stay Cool and Safe in the Heat
As fun as summer can be, it can also pose potential health risks, like heatstroke and dehydration. And this summer has proven to be a doozy in many parts of the US and the world.
​
But you can still have a fun, safe summer outside. Be sure to take no-nonsense precautions and respect Mother Nature (and your wellbeing).
Drink plenty of water. It increases your metabolism to help you lose weight; makes you feel full faster; and – importantly now – keeps you cooler. Plus, water is good for digestion and skin. Follow this rule of thumb: Drink between a half-ounce and 1 ounce of water for every pound of body weight, according to WebMD.
Avoid midday heat. Enjoy your outdoor activities when it's cooler. If you like to garden, get your digging done around breakfast time. Then walk or jog after dusk. Play in the water when you can. Workout in our comfortable facility at any time.
Wear sunscreen and hats. Most people over 60 don't use sunscreen, Consumer Reports says, even though skin cancers are rising among Baby Boomers. Use something with an SPF between 30 and 50. Use plenty and reapply often.
Be careful of bugs and other garden dangers. Empty flowerpots, buckets, and other water containers to prevent mosquitoes from breeding. Use outdoor repellents around the yard. Keep walkways, patios and garage floors free of hoses and other things that can trip you up.
As always, eat plenty of fresh fruit and vegetables, limit your alcohol, and get a good sleep every night.
​
We're here to keep you moving – and it's always safe and plenty cool in here with us! Come on down.